Virtual/In Person PMI-ACP Preparation Workshop
Key Features of the Workshop
Agile implementation focused delivery and a practical approach to Agile Training

Instructor led live virtual/in person 25 hrs of contact learning

400 chapter end questions discussed at chapter ends

Access to online 1000+ Practice Questions to prepare for the exam

Earn 25 PDUs for maintaining your PMP, PMI-PBA, PMI-RMP, PgMP, PfMG certifications

Case studies, hands on activities, exercises, training aids and group discussions to stimulate learning

Workshop facilitated by a well-seasoned trainer with over 20 years industry experience, has trained over 300 ACP candidates since 2011. Has trained over 6000 professionals on Project management, PMP, Agile, Scrum, and Business Analysis since 2004.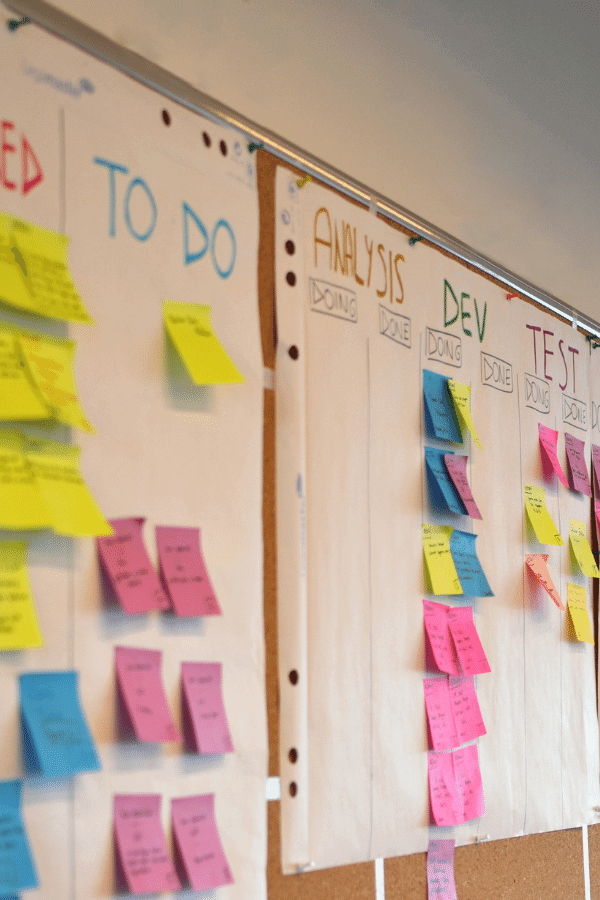 About the course
In 2011 scholars said Software is eating the world. But now it's Agile, not just software that is eating the world. Those companies that invest in software but still retain the traditional top-down 20th Century management practices are likely to fail.

Today the marketplace is disrupted by globalization, deregulation, knowledge work and new technology. To survive, let alone thrive, firms today must learn to embrace the new business reality: they are entering the age of Agile. You are behind if you are not using Agile.

PMI Agile Certified Practitioner (PMI-ACP)® is one of the fastest growing Agile certification in the world and is expected to become the industry standard certification for agile over the next few years. The PMI-ACP spans many approaches to agile such as Scrum, Kanban, Lean, extreme programming (XP), Crystal, Agile modelling, Enterprise Agile and test-driven development (TDD). ACP will make you versatile to diverse project management environments.

For Organizations that currently practice some agile methods or hope to adopt agile methods, the best qualification is ACP. Because of its versatility, industry looks professionals with ACP certification to support their agile transition.

This PMI ACP course covers most popular agile methodologies, practices, tool and techniques that you should muster to thrive in the age of Agile. All the key tools and techniques are taught through case studies, hands on activities and games. Mock question papers administered during and after the course are fully aligned with the real exam questions. The course content is aligned with PMI Agile practice guide and PMI ACP exam content outline 2017.


About the Exam

A three-hour examination composed of 120 multiple-choice questions.
The PMI® Agile certification examination will consist of 100 scored items and 20 un-scored (Pre-test) items.
The un-scored items will not be identified and will be randomly distributed throughout the exam.

Benefits
1

PMI-ACP ® will help you to leverage your career

2

Apply the best agile practices in the world

3

A mandatory qualification for Project Managers in leading corporations

4

Universally recognized by all sectors, industries and discipline

5

Enhance project performance and contribute to your self-confidence

6

The shortage of Agile Leaders has increased job opportunities in the Agile environment

7

Opportunity to steer challenging projects

8

Provides industry recognition
Who Should Attend
Project Managers
Associate Managers
Tech Leads
Team Leads
Agile Team Members
Project Executives
Software Developers
Any professional aspiring to become agile project leaders
Course Contents
In this course, you will learn to build a high performing team and lead them to plan, execute, and complete a project using Predictive, Agile and Hybrid project management methodologies according to the needs of the contextual circumstances.
Agile Principles and Mindset
Value-Driven Delivery
Stakeholder Engagement
Team Performance
Adaptive Planning
Problem Detection and Resolution
Continuous Improvement (Product, Process, People)
Training Options
Live Virtual Classroom
Our online training course maintains the same high quality instructor delivery standards, better learning impact, pass guarantee as the in person class room course with the flexibility and convenience to attend from your home or office.
In Person Class Room
Instructor-led courses are held at quality training facilities and hosted by one of our certified instructors with more than 15 years of learning management experience. Our live classroom opton comes with the flexibility to convert to a virtual course or another date if your plans changes.
Live Online Classes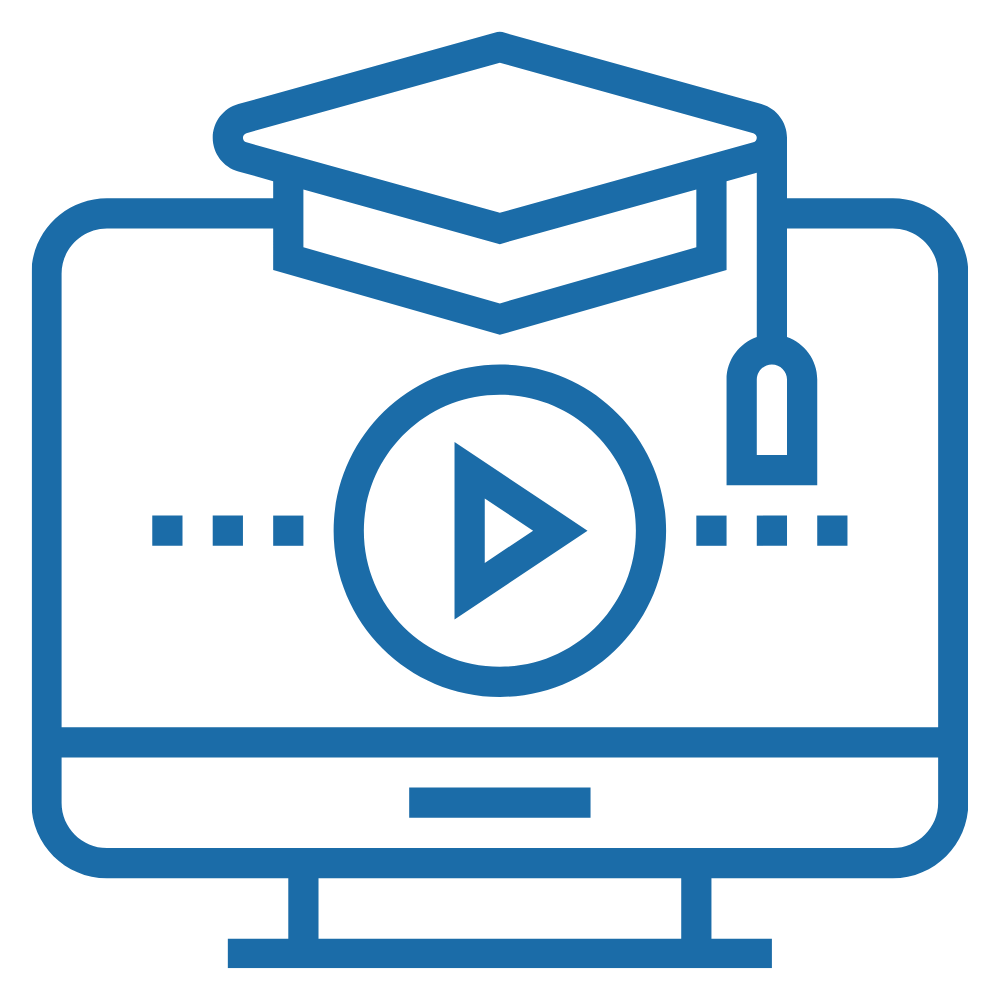 Learn in an instructor-led online training class that fits your needs and schedule
Take the course from the convenience of your home or office
Join from anywhere in the world
Knowledge sharing through live interactions with your instructor and fellow students
Convenience, cost savings and flexibility
Online one on one mentorship for doubt clearance
In Person Classes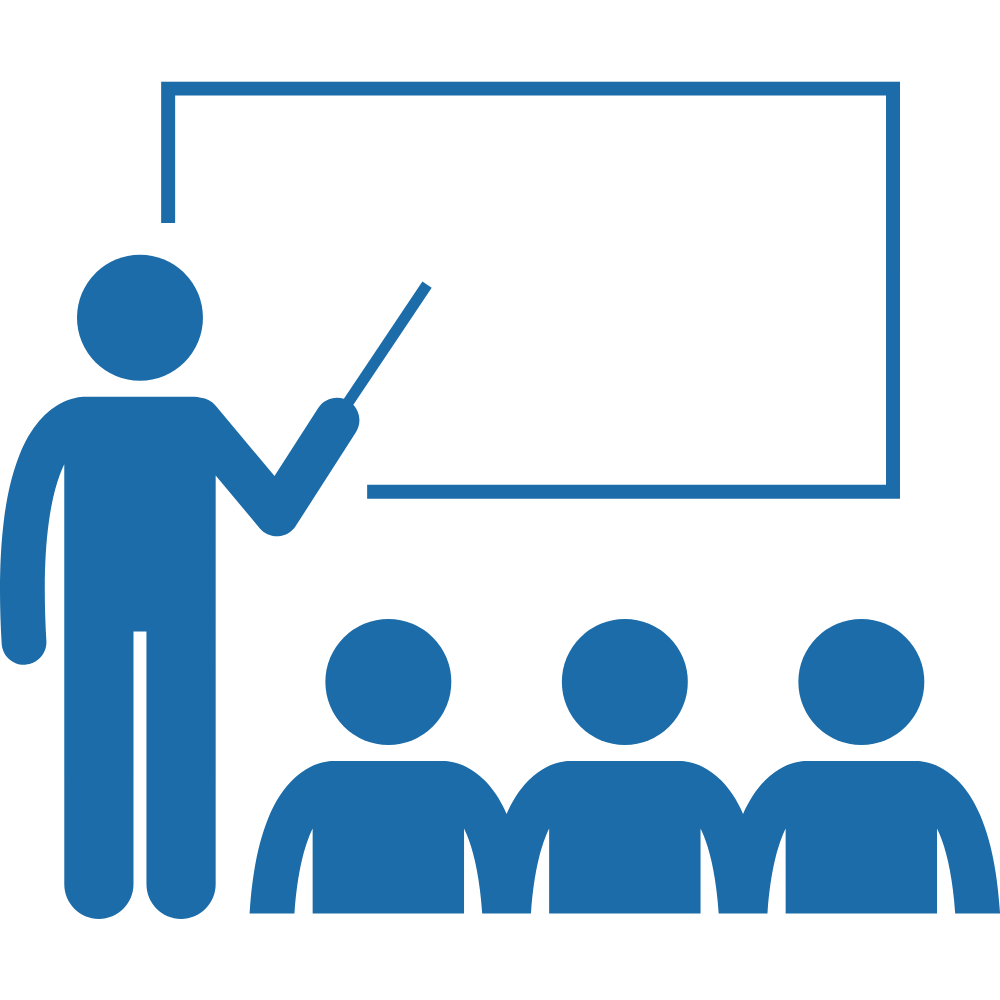 Printed Version of Study Materials
In person classroom setting to interact with the instructor and peers
10 case suited to leverage learning with a practical approach
10 hands on activities to support application skills
One on one mentorship for doubt clearance
For Organisational Training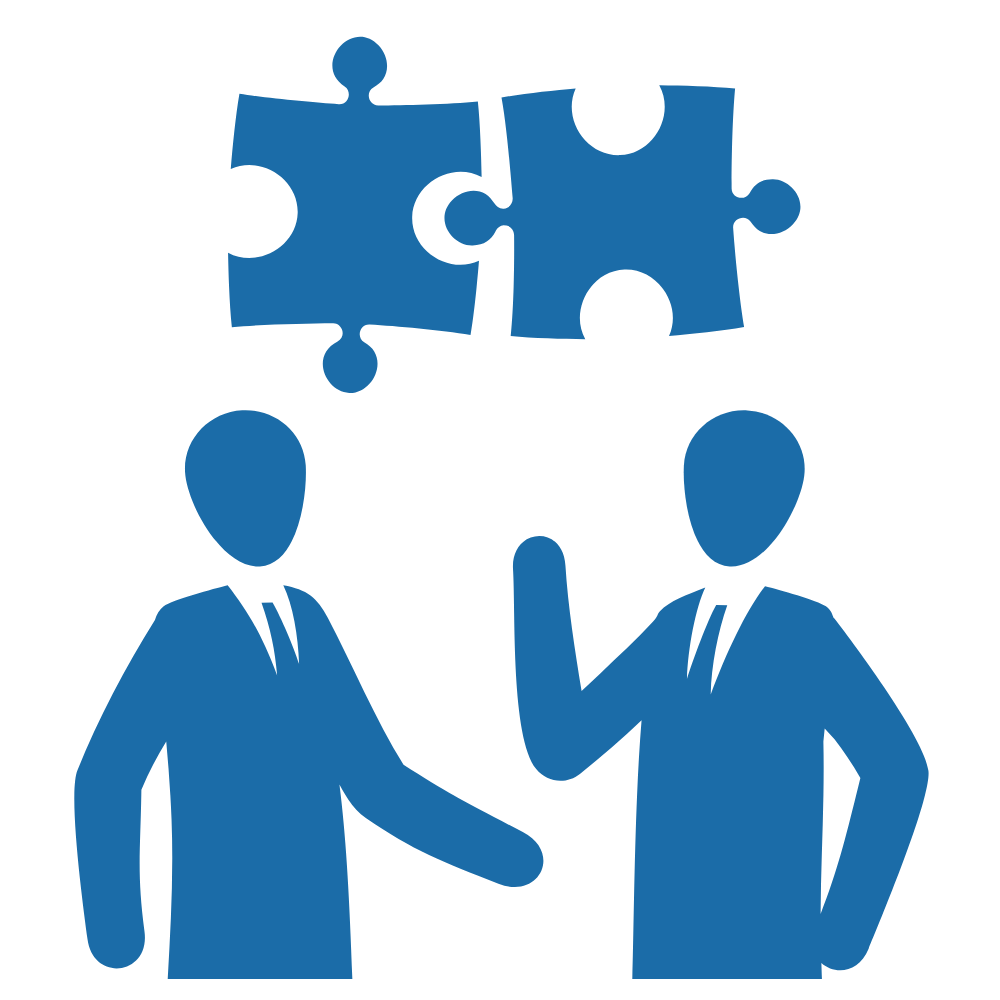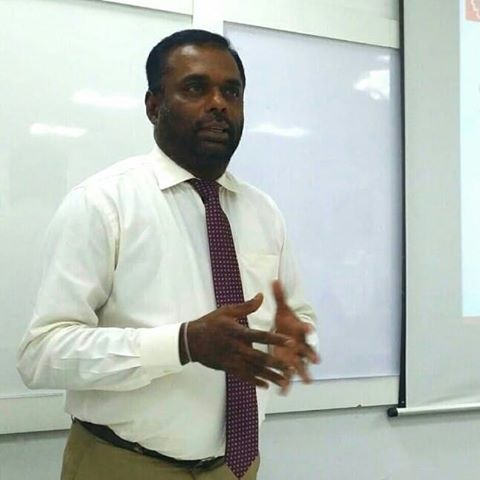 Trainer Profile
A trainer, speaker, coach and management consultant with two decades of industry experience specialising in project management and one decade of experience in training and coaching professionals from IT, Finance, Healthcare, Real Estate, Pharmaceutical, Leisure, and Manufacturing industries. Popular for his unique simple and practical training delivery approach. Trained over 4500 executives of leading corporations on project management. Conducted over 80 public and in house workshops on project management and general management. Has produced over 700 PMPs, 200 CAPM credential holders and over 200 Agile Certificants during the last 12 years. Authored a popular book on Project Management. Was a visiting faculty member of MBA in Project Management (University of Southern Queensland Sri Lankan Branch) and MBA program (University of Colombo). Research interests are in the fields of IT project management, IT industry development and Agile transition.
Testimonials
Nishantha Fernando PMI ACP, PMP, ITIL
Dr.Duminda is a unbelievably simple, humble and down to earth gentleman who provides a great community service to the project management professionals rather than maintaining a highly profitable educational industry. I am amazed to see the genuine need he has, to see his students passing the exam with good results. After conducting the ACP preparation course at a very reasonable cost, he arranged a lot of preparation materials and coaching sessions as an additional service to the students. He made himself available to discuss the difficult questions even till late night hours. I have never heard of this type of commitment from any other higher studies lecturer. I faced a very tough PMI ACP exam in December 2015. I successfully got through this exam only because of the priceless guidance and courage given by Dr.Duminda who always advised me to be prepared for more difficult exams. Today Dr.Duminda can be humbly proud by looking at the great harvest he has earned for many years by donating several hundreds of confident and knowledgeable project management professionals to the Sri Lankan community. I extend my heartfelt gratitude to Dr.Duminda and I wish may you be able to grant your precious service for many more years to the project management community in Sri Lanka..
Christelle Weldt PMP, PMI
ACP
Zone24x7 (Pvt) Ltd.
It is a true that more industries are moving towards agile nowadays including my work place. With the industry change I felt the importance of learning agile and getting qualified. PMS was the only place where it was possible to achieve this qualification. I didn't have a second thought of selecting PMS since Mr. Duminda Weeraratne was my lecturer and also I was positive about him as I had been his student from PMP level. The energy he creates to be prepared for an exam is what I liked the most. That energy definitely drives us to succeed in exams without any fear and makes us positive. He is very dedicated and truly helps us with every aspect he could to make our achievements successful. During the ACP program the other thing I experienced was the group assignments which we had to participate during each session. The practical experience during these sessions absolutely gave us a better understanding about the concepts than what it says in books. I should thank Mr. Duminda Weeraratne for been my mentor on achieving PMI-ACP qualification. I strongly recommend the ACP programme to anyone who wishes to learn agile and I do recommend the PMS Institute. I wish Dr. Duminda Weeraratne and PMS all the very best.
Madushani Wijesiri PMP, PMI
ACP
I came to know about Agile through a friend of mine. After hearing the details I was interested in learning it and I started to look for places in Sri Lanka which conduct the course. The only place I could find in Sri Lanka was ?Project Management Solutions? (PMS). After attending the first class I realized PMS has a unique way of teaching. Mr. Duminda gives us not only the knowledge of Agile theories, but also the practical knowledge by giving us small team work during the class. Those team events helped me immensely to get better understanding on all the theories taught in the class throughout. I should thank PMS and the team and especially Mr. Duminda for all the help given to me in getting myself prepared for the exam. And my special thanks go to him for the time he spent with me in clarifying my doubts. The PMS doors were open anytime for their students. After doing the PMI-ACP exam I realized PMS has given us all the knowledge that is sufficient for the exam and Mr. Duminda have done a tremendous job while preparing the ACP preparation notes. Because all of the above, I will recommend PMS ACP preparation program to anyone who is interested in doing the exam. I wish Mr. Duminda and PMS all the very best in all the future endeavors.
Aruna Priyankara Wickrama PMP, PMI
ACP
SOACP (Architect)
MCT Software Architect H2Compute (Pvt) Ltd
I must thank Mr. Duminda to take the initiative for PMI-ACP preparation program in Sri Lanka. It really shows the greater commitment of Mr. Duminda and his team because it is indeed a really challenging. There were no BOK or books but Dr. Duminda has prepared the ACP study guide and mock exams referring all the recommended books which I found very comprehensive which have not missed a single important topic. Also I must mention that, the day before my exam, he was there only because of me to facilitate for my last mock exam even he had a very long tired day. I must specially thank to him because I have never experienced such hospitality from any training or place. Further, the knowledge I got from the program not only helped me to pass the exam but also to apply in real environment. It cleared many doubts and helped me to identify the anti-patterns which were used by us. I strongly recommend this program to anyone who wants to learn Agile and success in PMI-ACP. I wish Dr. Duminda and PMS all the very best.
Where our students come from