We are Project Management Specialists
Project Management Solutions is an established, dynamic and performance driven training and consultancy services provider for private, public and community development sectors.
We are a well seasoned institute of project management specialized in developing and delivering world class project management and business management solutions. Our learning solutions focus on wide variety of project management methodologies and frameworks such as conventional project management, agile, scrum, kanban and srumban.
PMS has earned a reputation as the leader in providing project management courses in Sri Lanka.
Our popular courses
These are the most demanded certifications
by multinational and fortune 500 companies.
Why Learn Project Management?
Increasingly complex and changing business environment demands organizations to undertake more projects than ever. Most of the activities we undertake in organizations today are projects. Project management has become a central activity for many organizations.
Today, the practice of project management is expanding to industries which were less projects oriented in the past. No matter how well your organization is structured, the success of the business will ultimately come down to the quality of its project execution.
Hence, the global economy has become more project-oriented now.
All organisations need to take project management seriously in order to survive and thrive. Organizations now want workers across all departments having some training in project management methods such as waterfall, agile, scrum, kanban, project cycle management etc.
According to Project Management Institute USA statistics, by 2027 employers will need 87.7 million individuals working in project management-oriented roles. PMI expect 22 million new jobs in project management around the world by 2027. This is a 33% growth.
Your degree program lays foundation for Certifications. PMI® certifications are globally recognized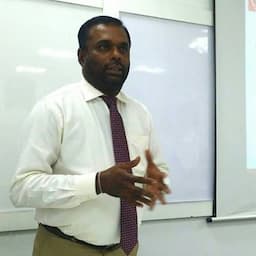 Dr. Duminda Weeraratne
MBA (Sri J), PMP, PMI-RMP, PMI-ACP, CSM, PMI-PBA
CEO
Why choose us for PMI Exams ?
We just don't train you to sit for exams, we make sure that you pass.
PMS has a study environment that encourage you to be well prepared in advance to face the exams and our revision program will give that final push you need to cross that hurdle.
Where our students come from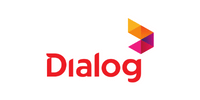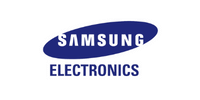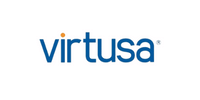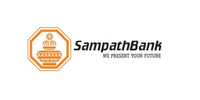 Shayan Ingram
I started my PMP lectures during the COVID-19 lockdown. Although classes were held online, Mr. Duminda ensured each lecture was interactive and brought value to each of his students. While preparing for my PMP exam I was also able to call Mr. Duminda regarding any doubts or questions I needed clarification on. I highly recommend following your PMP course with Project Management Solutions as you will have all the guidance you need to secure your PMP certification.
Rasike Nonis
I sat for the PMP exam just a couple of days ago - 4th Nov 2022, & was able get thru in a one go. A very BIG thank you to Dr. Duminda & PMS for all the coaching, guidance & continuous course correction! Certainly consider myself privileged to had the chance of been mentored & taught by one of THE best in the business, without a doubt. Once again, thank you very much Dr. Duminda for making those learnings 'sticky'. Apart from getting thru the exam, I was really able to made a mindset change which will no doubt come in handy both in my professional & personal lives for many more years, and this is what truly differentiate PMS from all other solution providers out there! The content of the program offered, unique teaching style & the subsequent revision is highly recommended to all prospective PMP aspirants. If you ever think of PMP... PMS is THE place to go!
Avanthi Lansakaranayake
I took the lessons with Dr.Duninda 3 years back, but still he supported me with every detail I needed to success the PMP exam in 2021. He never request me to pay again or never talked about it, but got all the training questioners needed for the exams with all the guidance. I am really thank full for his standards of humanity and care support . PMS is the best place that I can suggest where you get the maximum support to pass your exams.
Sahran Nidam
Project Management Solutions is the one stop gateway for PMP in Colombo. Dr Duminda, a committed subject matter expert in the field will provide extended support to achieve your goal on the first go. Highly recommended course.
Sanjeewani Munasinghe
I strongly recommend this course for anyone who wishes to pass PMP with better results and better knowledge. This course indeed provides a systematic and great approach in obtaining the required knowledge to ace your PMP exam. After joining this programme I was able to clear my PMP exam within a short period of time with "Above Targets" in all three domain areas on my very first attempt(04/10/2021) Dr. Duminda is an experienced and an outstanding trainer who goes above and beyond to ensure the success of the students. The course syllabus is well laid out and the materials provided focused on obtaining a sound foundation of knowledge for the exam. During the paper class we were equipped with many relatable and upto date exam questions which were aligned with PMP Exam Guide. What I most appreciate about this course is Dr.Duminda always explains lessons using real world scenarios which makes more sense to understand real Project Management and which also helps to ace the exam. I highly recommend Project Management Solutions to anyone looking for a great experience in preparing for this major achievement.